Today's fitness tip is focused on something men and women crave more than anything – to be the proud owner of a six pack stomach!
What does your stomach look like right now? Well whatever shape it is in follow these six simple steps to rapid results and the stomach of your dreams.
Congratulations! You've just won the six pack lottery.
1) Eat 5 or 6 small meals / snacks a day
This will ramp up your metabolism and burn more fat
2) Ensure you have a calorie deficit
Either decrease your total calorie intake or increase the amount of calories you burn. For best results do both; aiming for approximately 500 calories difference. This will always lead to a steady 1lb a week fat loss. This doesn't sound like a lot but over 12 weeks it will soon add up. The extra benefit is that this deficit will help you lose fat as opposed to muscle or water.
3) Train
• Resistance / weight train 2 – 3 times a week to burn calories and keep your metabolism up. Without resistance training you can say goodbye to your metabolism, which means you will have to eat less & less in order to drop weight (not a good idea).
• Interval train 2 – 3 times a week. This can be on the same day as resistance training or, for better results, have shorter, more regular workouts.
4) Eat a clean and varied diet
Stay away from processed food; if it was not around 100 years ago, do not eat it. Try to eat fresh whole foods full of nutrients and fibre.
5) Build your meals around protein
Every meal should contain quality carbohydrates, protein and fats. The easiest way to do this is pick your protein source (about the size of a deck of cards) and add your carbohydrates & fats to this. Make sure your plate has a variety of colours.
6) Exercise Tips
If you have done all of the above and have started to trim down, try these exercises (with perfect technique) to develop a strong stable core.
• Swiss Ball Crunch (we added a video below to get you started)
• Reverse Crunch
• Plank – front
• Plank – side
• Hip Bridge
• Swiss Ball Back Raises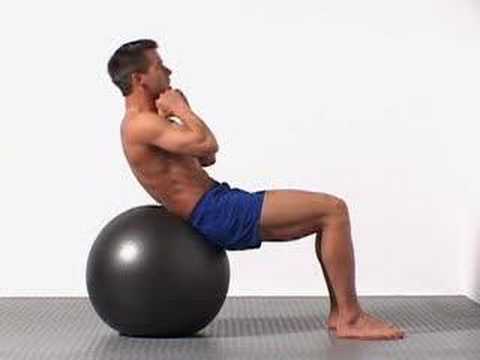 Remember we all have six a pack, it's just some people hide it better than others! If you need help getting your technique right or staying on focus to developing six pack abs call Carol or David on 0798 953 9845 to find out about our personal training sessions that will put you on the right track to more than just a six pack but a toned, lean, great looking body too.
These clapham fitness tips are bought to you by Results by Design Personal Training
David & Carol Petersen run Results by Design Personal Training - a personal training gym in Clapham at 292 Battersea Park Road SW11 - Call 020 3551 6739 today to schedule your free, no-obligation consultation session and discover how we can help you or complete the blue form on the right hand side of our blog and we will call you. We provide one to one personal triaining, group personal training, classes as well as bespoke healthy eating plans and more. We help our clients lose body fat, tone and sculpt their body and look great outside while feeling great inside.